WE PROVIDED DINNER CONSISTING OF 2 PAROTAS EACH AND CURD RICE TO THE 120 INMATES OF SEVA NILAYAM. IT WAS AN UNFORGETTABLE MOMENT FOR US. THE LOVE THAT WAS SHARED BY THE INMATES TO ALL THE MEMBERS WAS OF A GREAT BLESSING.
"SO FAR WE HAVE NEVER EATEN SUCH A DELICIOUS DINNER. THANKS A LOT. DO VISIT US OFTEN"
WERE THE SWEETEST WORDS BY ONE OF THE BLOOMING BUDS OF SEVA NILAYAM.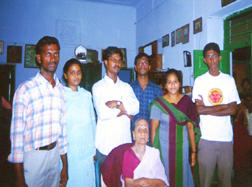 WITH THE SECRETARY OF SEVA NILAYAM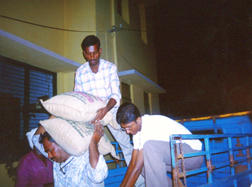 UNLOADING RICE BAGS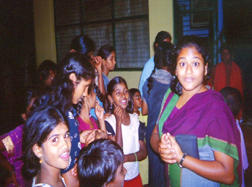 WITH KIDS WE ALSO BECOME ONE AMONG THEM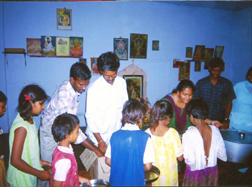 QUE PLEASE..........!!!!!!!!!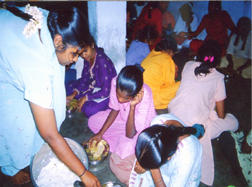 SECR. Rtr.ARUNODAYA SERVING THE KIDS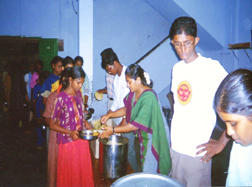 KIDS GETTING CURD RICE IN A QUE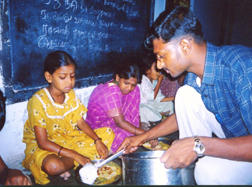 Rtr.PETER SHARING HIS LOVE!!!!!!!!!!!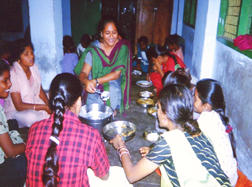 Rtr.RAMYA HAVING A NICE TIME WITH THE KIDS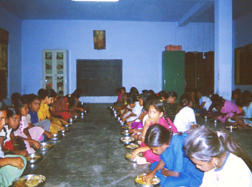 KIDS HAVING A GALA TIME....!!!!!
KIDS ENJOYING THE DINNER....!!!!!